DUTCH BIRD - ACTORS BIOGRAPHY
PRINCIPAL CAST
SEAMUS KERRIGAN
DAVID KELLY
With almost 50 years experience in film and television David Kelly is a professional performer in the truest sense of the word. At ease in a myriad of roles it is the subtlety and tenderness of his character portrayals which make his performances such a viewing pleasure.
He became a household name with his role in 'Robin's Nest 'and his appearance as O'Reilly in 'Fawlty Towers'. His most notable performances have been as Michael O'Sullivan in 'Waking Ned Divine', Fergus Wilks in 'Greenfingers', Grandfather in 'Into the West', Trivial in 'Agent Cody Banks 2' and Paddy in 'Calcium Kid' .
2005 will see David star in his biggest role to date as Grandpa Joe in Tim Burtons remake of 'Charlie and the Chocolate Factory'.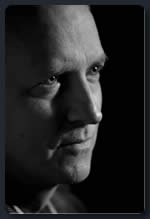 DERMOT O'SHEA
CHRISTOPHER DUNNE
Having appeared extensively on stage and television, his breakthrough performance in films came with the highly acclaimed short film 'Wired' which was written and directed by Simon Hunter.
This led to the cult British horror film 'Lighthouse' in which he played Chief Prison Officer O`Neill .This was followed by Danny Boyle`s '28 Days Later' and John Deery`s soon to be released 'Conspiracy Of Silence'.
Also showing at Cannes this year is Sean Martin`s 'The Notebooks Of Cornelius Crow' in which he plays Cornelius Crow.
GARDA O'RYAN
MAURICE GLEESON
Born in Dublin and trained at Mountview Theatre School. At ease on both stage and screen his theatre work includes Donny/Christy/James in the RSC production of 'The Lieutenant of Inishmore' (Garrick Theatre), Shaun Doyle in 'Sticks and Stones' (Bridewell Theatre). Henry IV / Poins in 'Falstaff'(Diorama Arts). Film and television appearances include Dr Collier in 'Hear The Silence' for Channel 5 (Zenith North), Dr Vincent Laurence in 'Westwood Park' (Earth TV), Dr Gaylord Bedfellow in 'The Sex Detective' (Titivation TV).
JOE O'LEARY
MICK HAYDEN
An up and coming actor of both stage and screen, Mick has appeared in several films including the role of the father in 'Remember My Father' (award winning entry in the 2004 Halloween International Film Competition).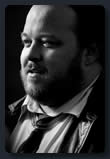 FERGAL O'SULLIVAN
JOE WILES
First working in the theater with Mark Rylance's traveling theater company (Phobeus Chat) he went on to become head of props with the Cornwall players (London) and then head roadie with the Nosferatu UK tour. Stepping from back stage to the front of stage, he trained at the City Lit (London).
Theater roles include 'Bouncers' (Barons Court), 'In my heart I know I'm right' (Cornwall players UK tour), 'Sunday Supplement' (Barons Court & Guernsey). TV work includes Sky TV, Men and Motors, The Babe Network and he has just finished playing the Noodle Seller in the new Julia Roberts Film 'Closer'.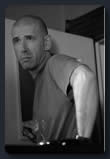 JOHNNY MULCAHY
ADAM CHAPMAN
At 6' 8" (2.3m ), Adam Chapman is one of the UK's tallest actors and is set to make his mark in British film this year at Cannes.
Growing up in a theatrical family just outside London, Adam made his stage debut at the tender age of 3 months while on tour with his parents at the Edinburgh Festival.
Following an arts degree, Adam worked on the production side of film and television but has eventually settled where he started, in front of the audience.